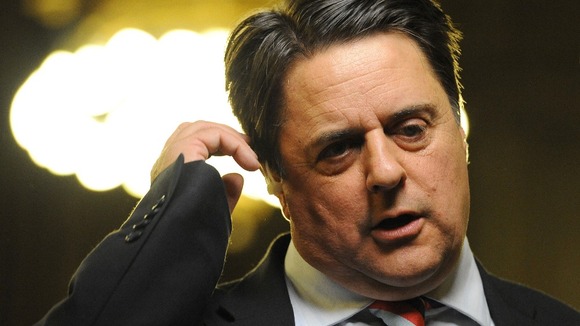 British National Party leader Nick Griffin has been ousted as an MEP - but said Ukip supporters were racists who would turn back to his party when they realised Nigel Farage would not "send them all home".
The far-right party lost both its European Parliament seats in the North West, with Labour taking three, Ukip three and the Conservatives two.
Earlier: BNP leader Nick Griffin concedes Euro election defeat
After six months on taxpayer-funded severance pay, he said he intended to campaign in the region - partly by setting up food banks exclusively for "our people".
Scuffles broke out as Mr Farage arrived at Manchester Town Hall for the count.
Protesters screaming, "Nazi scum" surrounded his car and dozens of police officers struggled to keep them separated from Mr Griffin and a handful of his supporters.
Admitting his party would be described as "racist", Mr Griffin said: "Ukip want to keep in white Poles but let in huge numbers of Pakistanis and Africans. That is a huge difference."