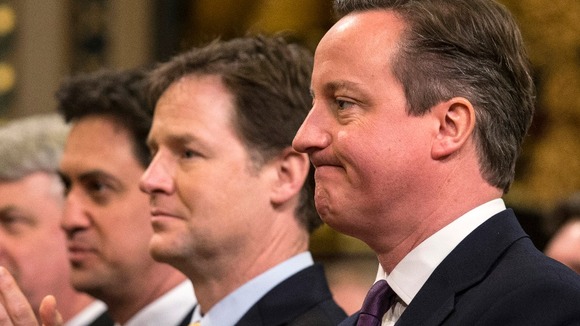 A letter to the Daily Telegraph, organised by the Business for Britain advisory board, called on political parties to spell out detailed plans to negotiate reforms of the UK's relationship with the EU.
Signed by a number of business leaders, the letter said the electorate "voted for change and a chance to have their say".
Politicians should now "set about explaining how they will deliver EU reform, a better deal for Britain and an in-out referendum", said the signatories, including Conservative donor Sir Michael Hintze and hotelier Sir Rocco Forte.
"We urge political leaders in both Westminster and Brussels to listen and respond to the message of change that the voters have made clear they want now, not later."