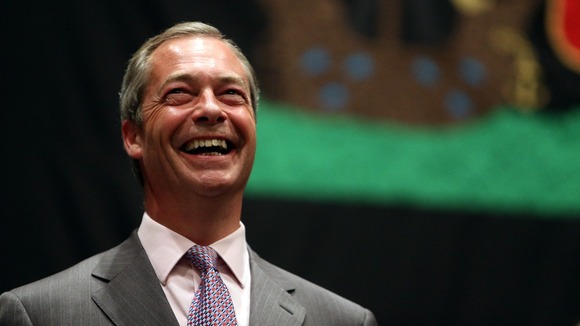 The Prime Minister has dismissed Nigel Farage's anti-politics image as "a normal bloke in the pub", describing the Ukip leader as "a consummate politician".
"We have seen that with his expenses and his wife on the payroll," David Cameron told BBC Radio 4's Today programme.
The premier ducked the question of what disciplinary action would be taken against Tory candidates who struck local arrangements with Ukip, saying only: "I don't see any prospect of this happening.
"From what I read in the Sunday newspapers, Nigel Farage wants to destroy the Conservative Party, not work in tandem with it."
Read: Farage's 'dream has become a reality' after Ukip top EU poll