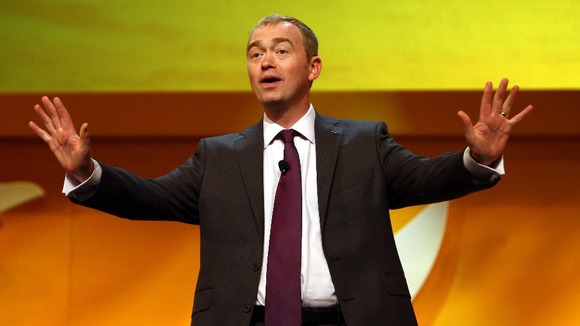 Nick Clegg should not face a leadership challenge despite a "staggeringly disappointing" European election result, party president Tim Farron has insisted.
The Lib Dems "paid the price" for the decision to fight a strongly pro-European campaign, he said, as the party narrowly avoided a wipeout in the contest.
But Mr Farron told Sky News that the party's leader, who is facing calls from some activists including general election candidates to step down, should be praised for having the "backbone" to take an unpopular position over the EU and confront Ukip's "threat to British cultural values".
Read: Lib Dem president says calls for Clegg to quit are 'foolish'