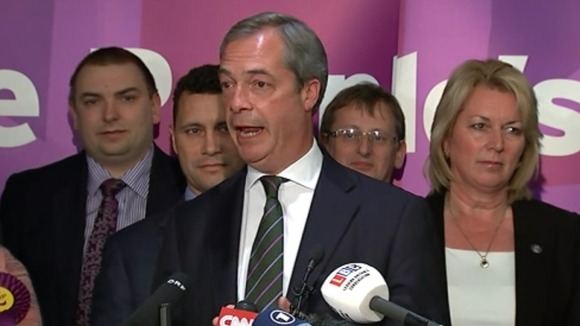 Nigel Farage has told Ukip members he is "immensely proud" of his party's performance at the local and European elections.
"We've proven over the last few days that we are truly a UK Independence Party," he told a press conference.
"We cross all social divides - we are picking up a large number of old Labour votes, we have picked up quite a serious number of Liberal Democrat votes, and one in five of our voters are people that haven't voted for 25 years or more.
He added that breakthroughs in Wales, Scotland and Northern Ireland indicated that it had an appeal beyond middle England.