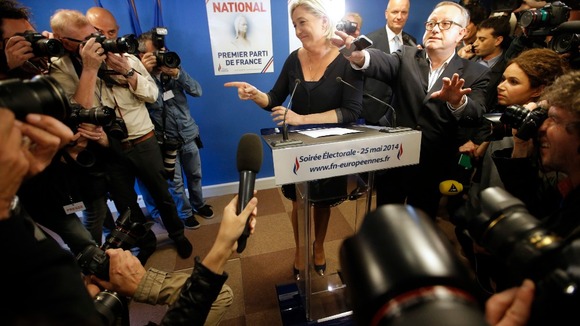 Marine Le Pen's far-right National Front have stunned France's political elite by taking first place in European Parliament elections, with President Francois Hollande's Socialists beaten into a poor third, provisional results showed.
It was the first time the anti-immigrant, anti-EU party had won a nationwide election in its four-decade history.
If the results are confirmed, it could secure as many as 25 seats in the new European Parliament, more than eight times the three it won in 2009.
"The people have spoken loud and clear," a triumphant Le Pen told cheering supporters at party headquarters in a northwestern suburb of Paris.