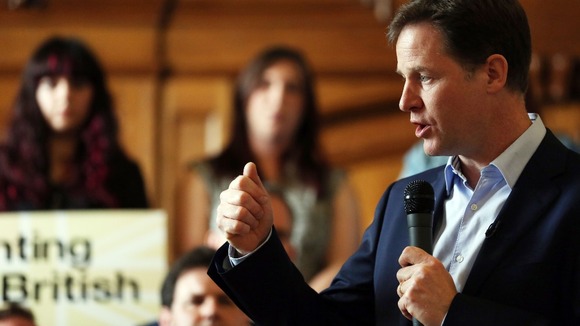 A number of Liberal Democrat figures have called on Nick Clegg to resign, with one MP calling the Deputy Prime Minister "the problem" after the party's disappointing European elections showing.
Southport MP John Pugh suggested that a dozen of his Commons colleagues had expressed doubts over whether Mr Clegg should continue at the head of the party.
Mr Pugh told the Sunday Times that an internal "post-mortem" of the poor night at the polls - which saw the party almost or entirely wiped out in some former strongholds - "has to include a truly open, mature and balanced look at our whole strategy, including the leadership issue".
Colleague Adrian Sanders, who represents Torbay, said: "The problem is the messenger, very few people say it's the message."
Read: Calls for Clegg to resign after Lib Dems' dismal election results