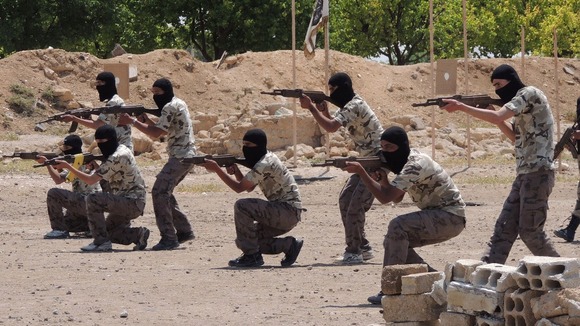 British jihadists make up the largest foreign contingent of one of the most violent terrorist groups in Syria, a leading opposition commander has said.
Brigadier-General Abdulellah al-Basheer said more than 60% of foreign fighters in Syria belonged to The Islamic State in Iraq and the Levant (ISIL), a Sunni Islamist group blamed for beheadings and crucifixions as it attempts to create a religious-led Islamic state in the war-torn country and Iraq.
The group is so extreme that it has even been denounced by al Qaida.
Earlier this month the Foreign Office said it was investigating into reports that two British nationals died fighting for ISIL.