Deputy Prime Minister Nick Clegg admitted the results in the European and local elections were a "huge setback" but vowed not to "walk away" from the challenges his party now faces.
The Liberal Democrats finished in fifth place in the European election and lost all but one of their MEPs last night.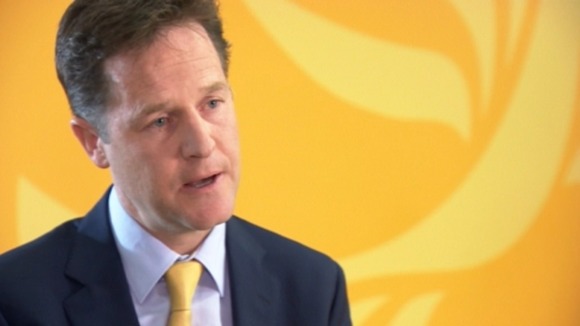 Read: Very limited chance of Clegg resigning or being pushed
Mr Clegg said: "It is gutting, it is heartbreaking to see Liberal Democrat candidates and councillors, members of the European parliament...lose their seats in this way. It's been a huge setback."
"The easiest thing in politics, just as it is in life, is sometimes when the going gets really tough, is to walk away, to wash our hands of it but I'm not going to do that and my party isn't going to do," he added.
The Deputy Prime Minister put the poor result down to the Liberal Democrats being both a governing and pro-Europe party.
He said: "By being both a governing party and a party seeking to argue in favour of Europe, neither of those things are particularly popular, we stood up for what we believe in and I'm immensely proud that I lead the most united, resilient, toughest party in British politics."
Read: Calls for Clegg to resign after Lib Dems' dismal election results