Nigel Farage has said Ukip will unveil an outline of their 2015 general election manifesto this September in Doncaster, the town where Ed Miliband is an MP.
Mr Farage told an event in Westminster today that Ukip would have "an honest conversation with the British public about the cost-of-living-crisis" - an area that has been a focus for Mr Miliband and Labour.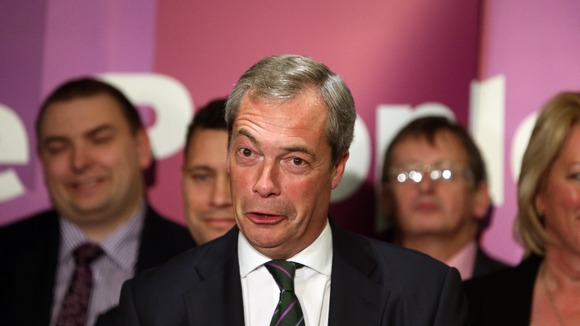 He also admitted that his party's hefty manifesto for the 2010 election may have been a mistake, saying:
"I do feel that the manifesto as it was in 2010, 486 pages of it, was perhaps not the right way to approach politics."
Read: Farage's 'dream has become a reality' after Ukip top EU poll