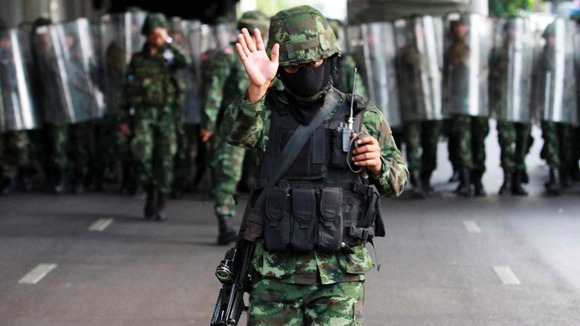 Thailand's military ruler has issued a strong warning to anyone opposed to last week's coup, urging dissenters not to cause trouble or else the nation could rever back to the "old days" of turmoil and street violence.
Speaking in his first public appearance since seizing power, General Prayuth Chan-ocha, said:
"I'm not here to argue with anyone. I want to bring everything out in the open and fix it.
Right now there are people coming out to protest. So do you want to go back to the old days? I'm asking the people in the country, if you want it that way, then I will have to enforce the law."