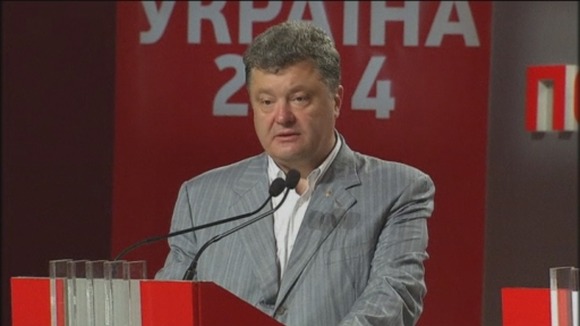 Ukraine's next president, Petro Poroshenko, says he hopes to meet Russia's leaders in the first half of June and said restoring stability in eastern regions of his country would require Moscow's involvement.
Armed pro-Russian separatists have taken control of some towns and cities in mainly Russian-speaking eastern Ukraine and they prevented many people in the region from taking part in Sunday's presidential election which exit polls show Poroshenko to have won.
"I hope Russia will support efforts to tackle the situation in the east (of Ukraine)," Poroshenko told a news conference.
He repeated his readiness to speak with separatists who laid down their weapons but added he would not meet "terrorists" who threatened the security of the state.