By Tom Bradby: ITV News Political Editor
I think Nick Clegg will survive after the European election results.
Former Lib Dem leader Sir Menzies Campbell said the last thing the party needs is a long, protracted leadership struggle - I think he is right about that.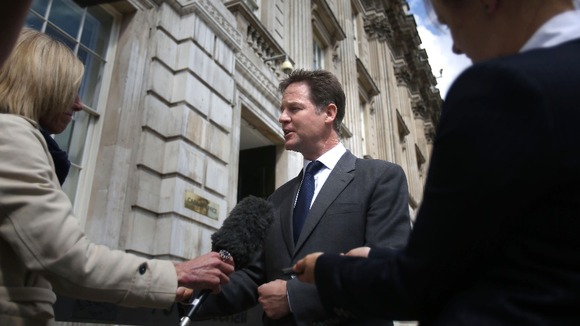 A leadership contest might make their situation worse, not least because there is no other obvious leader. So, I think the chances of Clegg standing down or being shoved out are very limited.
That said, the party's prospects really do not look good.
Their best chance at the election was probably that the Tories looked like they were going to win; then they would have said very strongly 'look you don't want the Tories on their own' and 'the coalition has worked fine' - that might have had some impact.
It is very hard, particularly in this fractured environment, to see the Lib Dems getting some traction with the electorate again and I am not sure it will be any easier in a year's time at the General Election.
Read: Calls for Clegg to resign after Lib Dems' dismal election results