Former prime minister Tony Blair said he would advise Ed Miliband to "stay firm" following Labour's performance at the local and European elections.
Mr Blair told BBC Radio 4's Today programme: "It is not as if yielding to that pressure from UKIP has actually done the Conservative Party any good at the present time.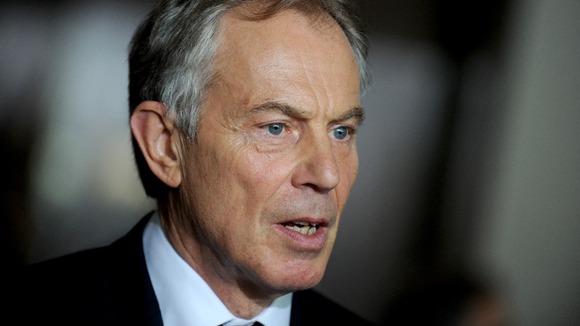 "For the Labour Party, if it decides to follow UKIP either on its anti-Europe platform or, even worse frankly, on its anti-immigration platform, then all that will happen is that it will confuse its own supporters and it won't actually draw any greater support."
Asked about the Lib Dems he said, "The problem they have is very simple - they fought the 2010 election on a platform significantly to the left of Labour and then ended up in a Conservative Government with a platform significantly to the right of Labour ... there's not really a cure for that."