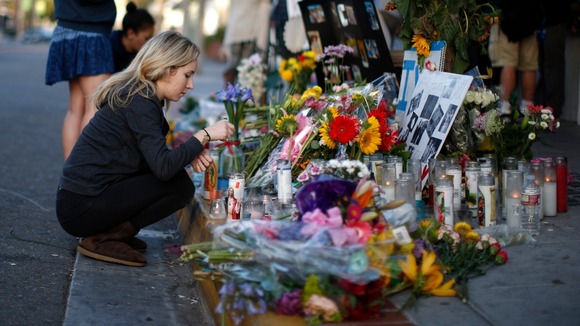 A day of mourning to remember the the six victims of British-born gunman Elliot Rodger will take place later today.
Rodger, 22, stabbed and killed his college room-mates before embarking on a shooting spree on Saturday after emailing a chilling 141-page manifesto outlining his intentions.
All his victims attended the University of California at Santa Barbara (UCSB) which is planning a memorial wall in their honour.
In a letter to students Chancellor Henry T Yang and Interim Executive Vice Chancellor Joel Michaelsen said: "On Tuesday we will remember and honour the victims of this horrible event, and come together as an academic community to reflect, talk with each other, and think about the future.
"As terrible as these past two days have been, they make us believe in our students and the entire UCSB community more than ever."