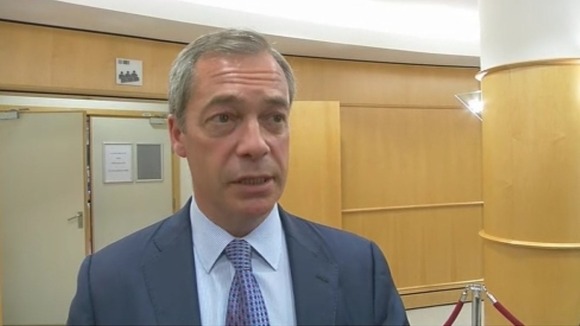 Nigel Farage says "it's as if nothing has happened" after he held meetings with European Parliament leaders in the wake of sweeping Eurosceptic victories in the recent EU elections.
Speaking in Brussels, the Ukip leader said: "The mentality here is that things must just carry on as they are - there is a blank incomprehension about what the electorates have just said."
He said he was present at a vote in which it was decided "raving federalist" Luxembourg Prime Minister Jean-Claude Juncker should be the first name discussed as the new European Commission president.
Mr Farage said he did not vote in favour of the move, and said if he were "on their side of the fence" the next Commission President should be "somebody who recognises the level of opposition to the project".