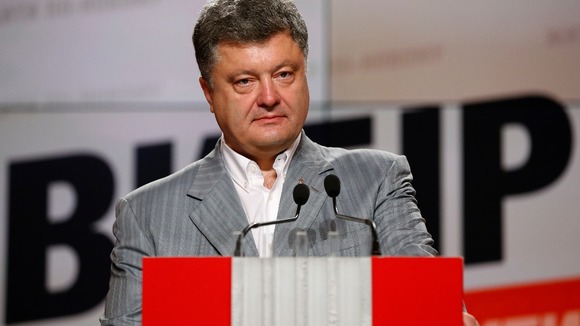 New Ukrainian president Petro Poroshenko has said a robust military campaign in the eastern city of Donetsk should stop fighting in the city 'in a matter of hours.'
The total death toll since Monday now stands at 40, according to the city's Mayor.
Fighting to gain control of Donetsk's airport has raged for two days and the city's hockey stadium was also set on fire when rebels stormed it. The fire is now under control.