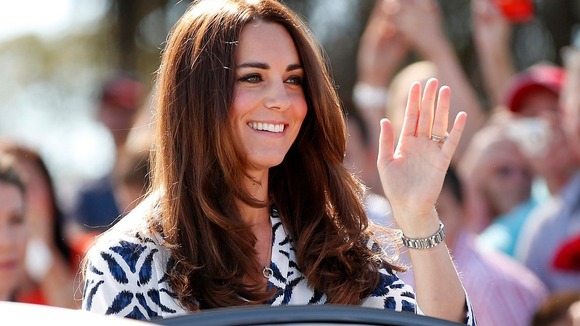 A photograph of the Duchess of Cambridge's bare backside has been published by a German tabloid newspaper.
The picture was taken when gusts from a nearby helicopter lifted Kate's dress on a trip to Winmalee, west of Sydney, during the the royal visit to Australia last month.
The image, which was reportedly declined by British publications, comes two years after the Duke and Duchess took legal action against a French magazine that printed long-range topless photographs of Kate on holiday.
Bild on Sunday published the Australian photograph in its newspaper and on its website alongside pictures of Khloe and Kim Kardashian and the caption "backsides which have moved us these past few days."