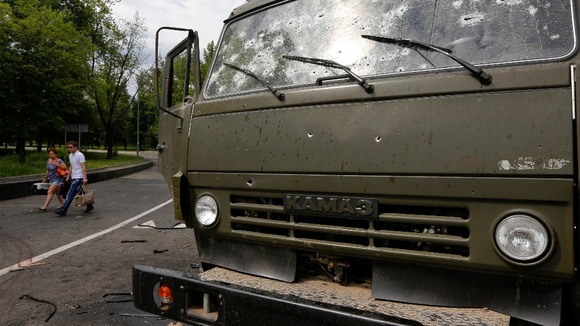 Russian President Vladimir Putin has called for an 'immediate halt' to fighting in the eastern Ukrainian city of Donetsk.
In his first comments since new Ukraine president Petro Poroshenko was elected on Sunday Putin urged Kiev to start talks with rebel leaders.
But the Ukrainian government has accused Russia of sending "terrorists" across its border.
Ukraine's foreign ministry said: "There are grounds to believe that Russian terrorists are being sent onto Ukrainian territory, organised and financed under the direct control of the Kremlin and Russian special forces."