The number of lonely elderly people can be brought down if they are given proper internet training by the Government, a think tank has said.
Read: 'Chronically lonely' ignored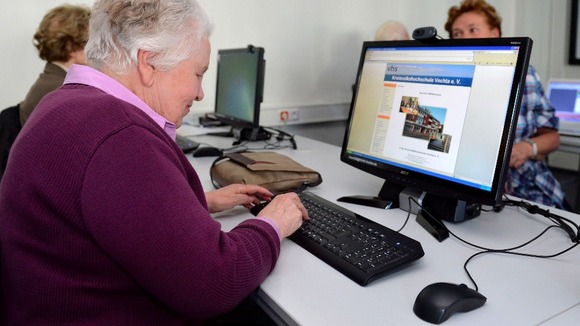 Policy Exchange said four out of 10 people aged over 65 did not have internet access at home, but training them how to use software like Skype or instant messenger would only cost £141 per person.
The overall cost of education OAPs in how to use the internet, 6.2 million, would be offset by the "huge" economic and social benefits for the UK, the think-tank said.
Tackling isolation could prove to be one of the most effective strategies for countering the rising costs of caring for an ageing population, the think-tank said.
The initial investment in training would be offset by savings of around £1.7 billion a year as people moved to digital rather than paper-based and telephone transactions, it added.
Read: That's Life! and Esther Ranzen returning for one night crusade to help 'lonely older people'