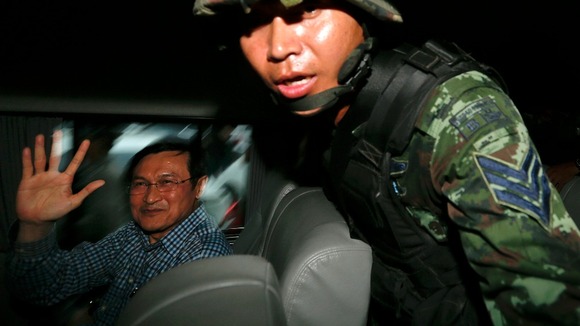 Soldiers have captured and detained Thailand's former education minister, an open critic of the new military regime in the country.
Chaturon Chaisang, who had been on the run after refusing to turn himself in to the military after being summoned, had just given a talk at the Foreign Correspondents' Club of Thailand.
He had denounced a coup that he said would only exacerbate conflict in the polarised country.
Other former ministers were detained by the military after the coup on May 22 although most, including former premier Yingluck Shinawatra, have now been freed, even if their movements are being monitored.