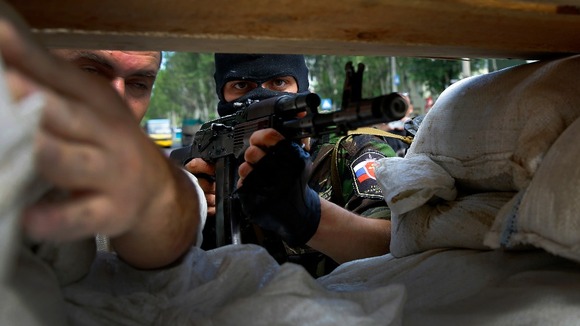 Ukraine's military continue to fight with pro-Russian rebel groups around the eastern Ukrainian city of Donetsk today, as the government vowed to continue its assault "until not a single terrorist" was left. Rebels said more than 50 of their fighters have been killed.
Read: Death toll in battle of Donetsk reaches 50, rebels say
The mayor of Donetsk said the death toll in the clashes, which started yesterday, was more than 48 last night, including two civilians.
Images from Donetsk hospital morgue show 20 bodies in combat fatigues, some of which have missing limbs.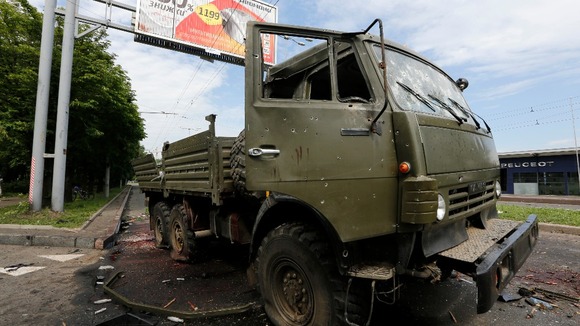 Ukraine used airstrikes and a paratroop assault on Monday to clear the barricades erected around Donetsk airport, and have pushed back the pro-Russian fighters.
Read: Ukrainian military launches strike on Donetsk airport
Interior minister Arsen Avakov told reporters in Kiev: "The airport is completely under control. The adversary suffered heavy losses. We have no losses."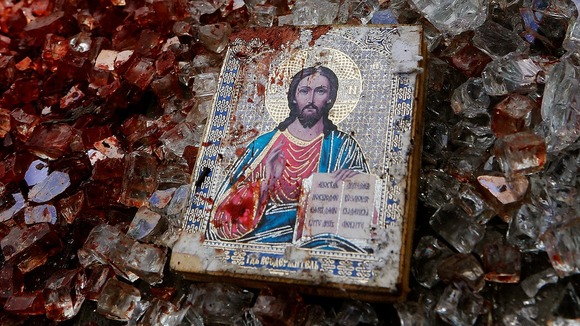 First deputy prime minister Vitaly Yarema said: "We'll continue the anti-terrorist operation until not a single terrorist remains on the territory of Ukraine."