In questioning Rolf Harris, prosecutor Sasha Wass QC put it to the veteran entertainer his earlier admission that he had seen a young teenager in a sexual light while on holiday made what she said "realistic".
Wass said to Harris: "And, of course, once we work out that you did see [the alleged victim] in a sexual light during that holiday, everything that [she] says becomes realistic, doesn't it?"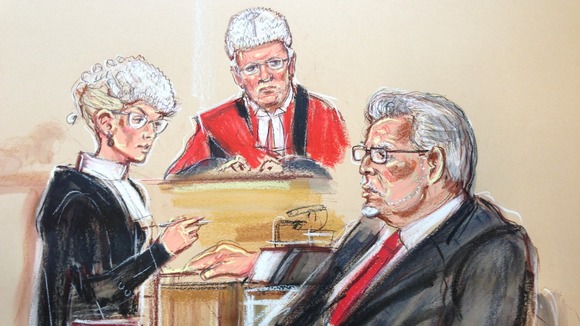 Harris replied: "Not as far as I'm concerned, because it never happened."
Referring to his behaviour on the trip, when the girl has claimed he indecently assaulted her several times, Ms Wass suggested Harris "played with her like she was a toy".
He said: "I would never do that."
Earlier, Harris said he knew that touching a 13-year-old was a criminal offence, but denied anything had happened.
Read: Rolf Harris admits 'sexually admiring' 13-year old's body