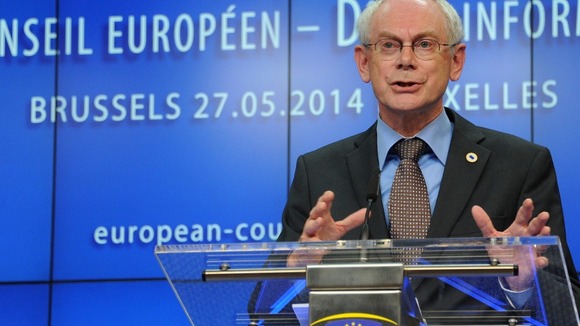 European Union leaders have agreed to re-evaluate economic area's agenda after voters sent a strong message, European Council President Herman Van Rompuy has said.
He was speaking after a meeting in Brussels to discuss big election gains by populist and far-right parties.
Mr Van Rompuy said leaders of the 28 member states had asked him to launch consultations on future policies.
More: Unruffled European elite don't help themselves sometimes