The majority of the migrants moved from the makeshift camps in Calais are sheltering temporarily in a food distribution centre, Jean-Francois Corty the director of medical aid group Doctors of the World told ITV News.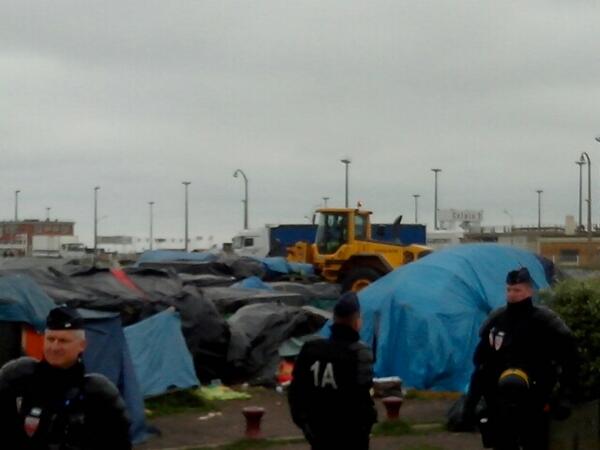 Doctors of the World have been at the camp treating some of the migrants for scabies. Mr Francois Corty told ITV News:
"Last night we started to give some treatment for scabies, and a few migrants have caught it, and today the police came in riot gear to dismantle their shelter.
"They are confused about what is going on, they will not be arrested for the moment, we don't know what will happen after that, they are staying in the food distribution centre, for the moment."
More: Migrants 'attempted to cross the Channel ahead of camp clearing'