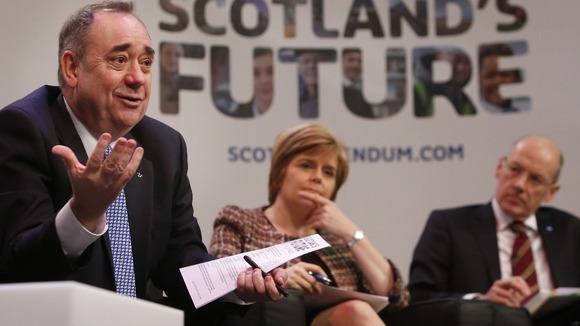 Competing estimates of the costs and savings of Scottish independence will be set out today as the Scottish and UK governments outline their visions for the nation's constitutional future.
The Scottish Government is expected to set out several billion pounds of savings if assets such as embassies and defence equipment cannot be shared after independence.
The Treasury said its paper will put a figure on the amount which will be saved by people in Scotland if it "avoids the public spending cuts and tax rises that an independent Scottish state would have to undertake, in order to offset the fiscal impacts of independence by 2035/6".