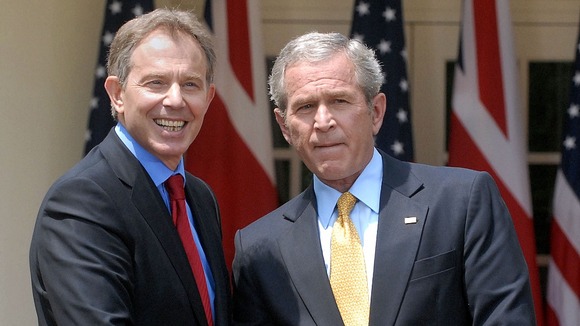 An agreement has been reached over disclosing sensitive documents detailing discussions between Tony Blair and George Bush over Iraq.
Sir Jeremy Heywood, the Government's most senior civil servant, who was principal private secretary to Mr Blair in 10 Downing Street in the run-up to the war, has agreed the principles of handing over the "gists and quotes" of correspondence between the two former leaders.
Under review will be 25 notes from Mr Blair to Mr Bush and more than 130 records of conversations between the former Prime Minister and then US president.
In a letter to Sir Jeremy, Sir John Chilcot, the head of the Iraq inquiry, said "the use of direct quotation from the documents should be the minimum necessary".