Vince Cable has insisted he has remained loyal to Nick Clegg, saying "there was no disloyalty whatever".
Speaking to the BBC in China the Business Secretary denied he was involved in secret polls undermining Mr Clegg's leadership, and said he wanted to make it "absolutely clear" he was backing the Deputy Prime Minister.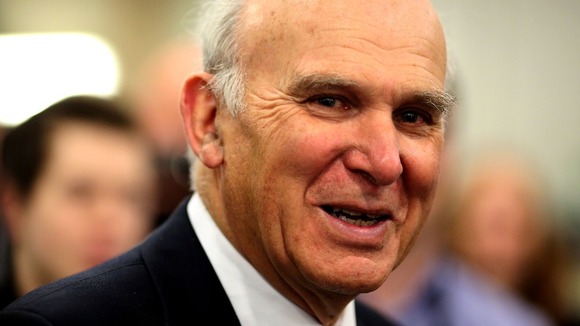 He added: "People are putting round the story that there is some division on that, there is not. I made it absolutely clear from the beginning of this week that there is absolutely no leadership issue."
He said that although "lots of polls" were carried out, he "knew nothing" about the ones that Lord Oakeshott ran, which indicated the party's general election performance would improve were Mr Clegg to resign.
Lord Oakeshott has since resigned from the Liberal Democrat party.