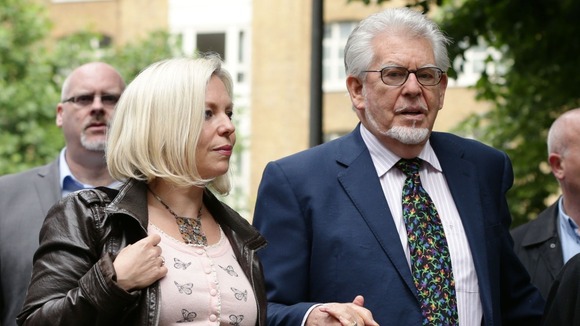 Rolf Harris's daughter was left "beside herself" when she found out her father was being accused of sexually abusing her friend, a court has heard.
Southwark Crown Court heard that the entertainer's daughter Bindi accused Harris of sexually molesting her friend and was so furious she had "smashed up" some paintings he had given to her.
Veteran star Harris today told the court that his daughter had accused him over the phone of molesting her friend, after the friend had made the allegations about the veteran star.
The 84-year-old said: "I don't recall her being angry with me in person but I recall her breaking some paintings I had given her so I assumed she was very angry."
The alleged victim claims Harris first assaulted her when she was 13 while on holiday, but he has told the court they had a consensual sexual relationship that did not start until she was 18.
Read: Rolf Harris admits 'sexually admiring' 13-year old's body