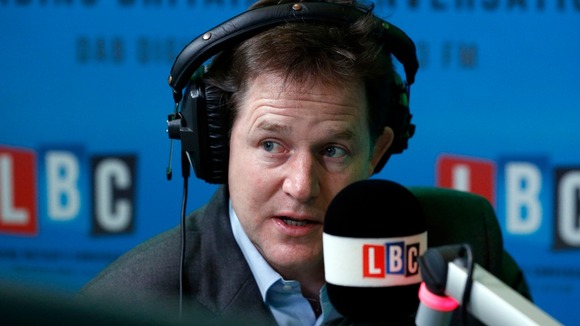 Nick Clegg will face further questions over his leadership of the Liberal Democrat despite facing down a failed coup from within his party earlier this week.
Clegg faces a potentially tricky situation in dealing with senior colleague Vince Cable, with the Business Secretary being forced to deny involvement in polls Lord Oakeshott ran which indicated the party's general election performance would improve were Mr Clegg to resign.
The Deputy Prime Minister will also face questions from the public for the first time since last weeks' poor election results on his weekly radio phone-in on LBC Radio.
More: Vince Cable denies 'all knowledge' of Oakeshott leadership poll