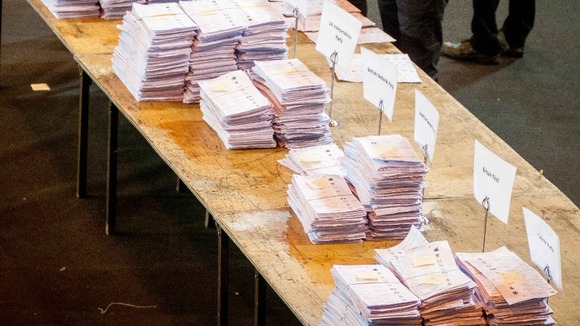 Less than three quarters of Ukip voters from the 2014 European Elections would vote the same way in a general election, an ITV News/ComRes poll has found.
The survey found that 72% of UKIP voters at the 2014 European Parliament election say they could see themselves voting UKIP in a general election.
ComRes interviewed 2,060 British adults online between 23rd and 26th May - this data was weighted to be representative of all GB adults aged 18 and over.
More: Newark by-election is Conservatives to lose, not Ukip's to win