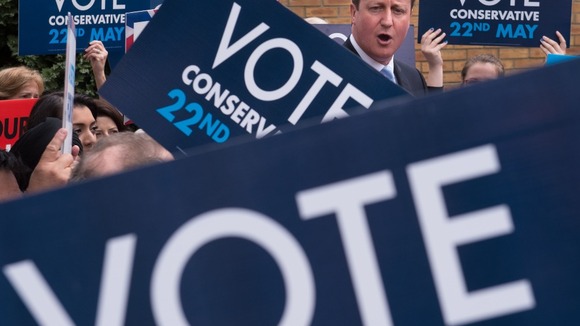 A third of Conservative voters polled could vote Ukip in a general election, our ITV News/ComRes poll also showed.
The findings revealed that 33% of 2010 Conservative voters could see themselves voting UKIP in a general election, compared with a quarter (25%) of 2010 Lib Dem voters, and 18% of 2010 Labour vote.
ComRes interviewed 2,060 British adults online between 23rd and 26th May - this data was weighted to be representative of all GB adults aged 18 and over.
More: Newark by-election is Tories to lose, not Ukip's to win