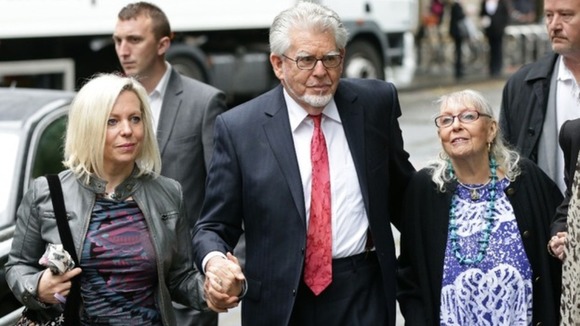 A female school friend of Rolf Harris's daughter has told court she never felt uncomfortable in his presence, and said the entertainer often greeted people with a "big cuddle or a kiss".
The woman, 49, said she and Bindi had been friends at primary school, continuing into their teens.
She told the court that she had always been made to feel welcome by the Harrises, and, when asked by the star's defence barrister, Sonia Woodley QC, if she had ever found anything "odd or weird" about them, she said no.
Ms Woodley said: "At any time did you ever have any concerns about Rolf Harris?"
The woman again replied: "No."