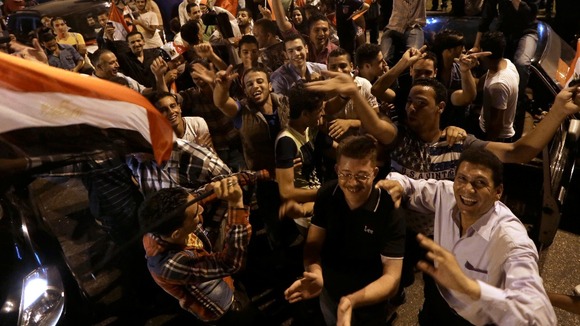 Thousands of Abdel-Fattah el-Sissi's supporters gathered in Cairo's Tahrir Square overnight to celebrate the former general's expected victory in the presidential elections.
They waved Egyptian flags, el-Sissi posters and danced. There were similar celebrations in the Mediterranean city of Alexandria and a string of other cities north of the capital and in the Oasis province of Fayoum southwest of Cairo.
Critics said the lack of enthusiasm at the polls was in part due to apathy among even el-Sissi supporters, knowing that his victory was a foregone conclusion.