Bruce Dickinson will fly in a "dogfight" tribute at this year's Sonisphere Festival to commemorate the 100th Anniversary of The Great War.
The Iron Maiden singer will be one of 12 pilots to stage the 12-minute air display, making up the Great War Display Team which performs re-enactments throughout the UK and Europe.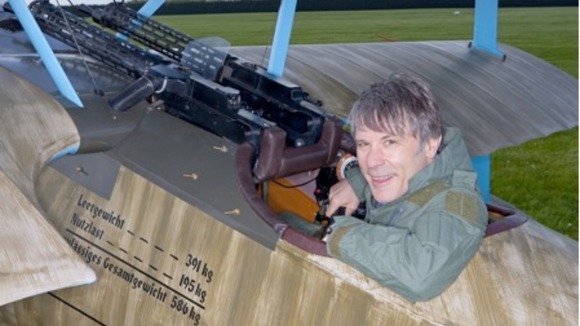 Mr Dickinson will be flying his very own Fokker Dr1 Triplane, the same model used by infamous German flying ace Manfred von Richthofen, known as The Red Baron.
He said the team is planning "an extravaganza of derring-do, especially when you consider the manoeuvres we'll be performing are all based on true-life battles from a hundred years ago".
The show, Bruce will return to solid ground to get ready for Maiden's headline performance that night.