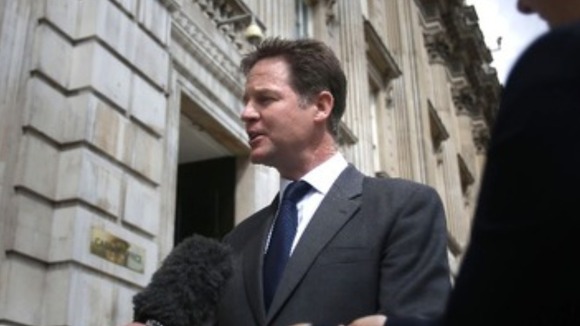 By Carl Dinnen: Political Correspondent
The Lord Rennard situation is tricky for the Liberal Democrat leader - to a certain extent there are party processes going on which takes this out of his hands.
Lord Rennard is appealing against the decision to suspend him for not apologising, while the women are appealing against the independent report that found Lord Rennard hadn't actually breached party rules.
Nick Clegg says the party disciplinary process has to take its course, but it is a very difficult week for him.
There are senior figures who want Lord Rennard reinstated and others who think Nick Clegg should be standing down due to recent election results.