Another team of monitors of the Organisation for Security and Cooperation in Europe has been detained in eastern Ukraine, the group has said.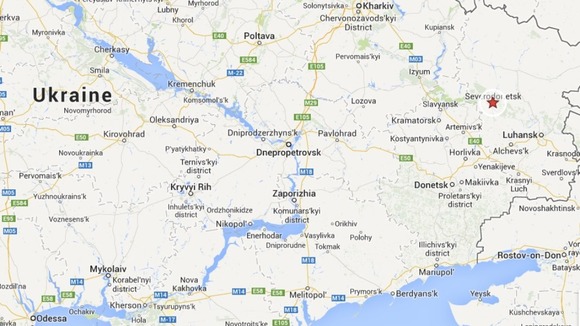 The OSCE said the team of four international monitors and a Ukrainian language assistant was stopped in the town of Severodonetsk, 62 miles north of Luhansk by armed men.
It said it had lost contact with the team at around 7pm (4pm GMT) on Thursday.
The team from the OSCE's special monitoring mission would be in addition to another missing team in the east of the country, which was last heard from on the evening of 26 May, the organisation said.