President Obama thanked the Qatari and Afghan governments for cooperating with the US after US sergeant Bergdahl was released today after five years in captivity.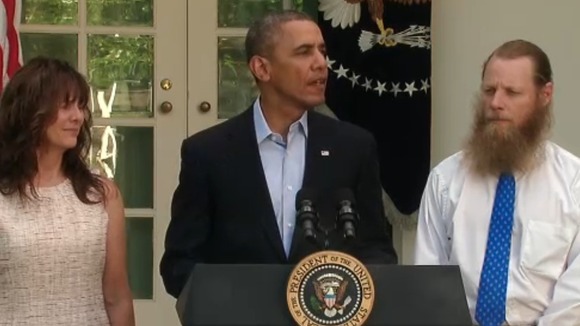 Addressing reporters in the Rose Garden at the White House, Mr Obama said: "While Bowe was gone, he was never forgotten." He added that the US had an ironclad commitment to bring soldiers home and that he would never give up the search for soldiers.
Mr Obama also said that the Qatari and Afghan governments had assured him that despite the release of five Taliban fighters from Guantanamo Bay, they would protect US national security.