A 20-year-old British man has been arrested at Heathrow airport on suspicion of assisting terrorism in Syria.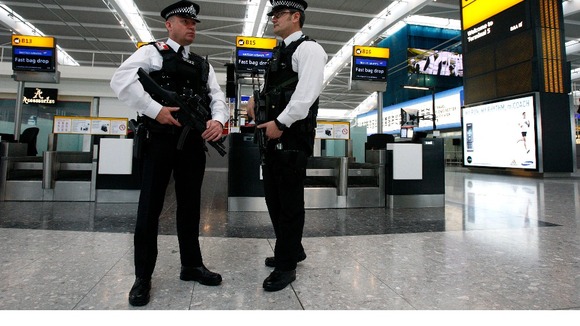 The Briton is the second man to be arrested at the busy airport on suspicion of terror offences today.
Earlier, a 19 year-old was held on suspicion of preparing for acts of terrorism in what police described as a "Syria-related" incident.
Police said the two arrests are not connected. Both men remain in custody in London.