President Obama has violated US laws when he approved the exchange between US Sergeant Bowe Bergdahl and five senior Taliban fighters held in Guantanamo Bay, two Republicans have claimed.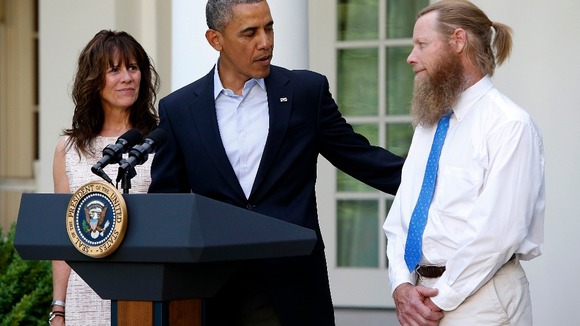 Howard McKeon, chairman of the House Armed Services Committee, and James Inhofe, senior Republican member of the Senate Armed Services Committee, said Mr Obama "clearly violated laws" requiring him to give 30 days' notification.
But a senior US official said the administration had seized on a chance to save Bergdahl. "The administration determined that given these unique and exigent circumstances, such a transfer should go forward notwithstanding the notice requirement," the official said.