US Defense Secretary Chuck Hagel said he hopes a prisoner-exchange deal with the Taliban that led to the release of Sergeant Bowe Bergdahl after five years might lead to breakthroughs in reconciliation with the Afghan militants.
Bergdahl, the last US prisoner of the Afghan war, was handed over to US special forces yesterday in an exchange swap for five Taliban detainees who were released from Guantanamo Bay prison and flown to Qatar.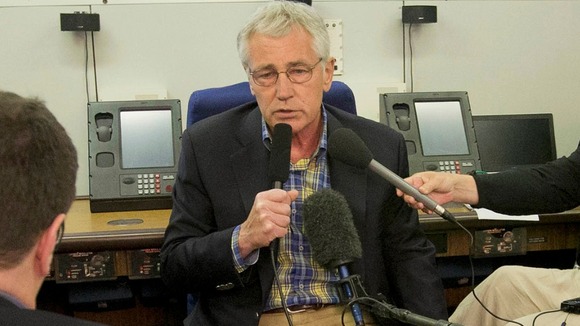 Hagel said: "This was a prisoner of war exchange ... our focus was on the return of Sergeant Bergdahl and maybe this could provide some possible new bridge for new negotiations."
"The timing was right, the pieces came together," he added.