Some 1.7 million pupils are taking part in "Healthy Eating Week" after a general lack of knowledge about nutrition among Britain's school children was revealed by the British Nutrition Foundation.
Read: Critics attack free meals cost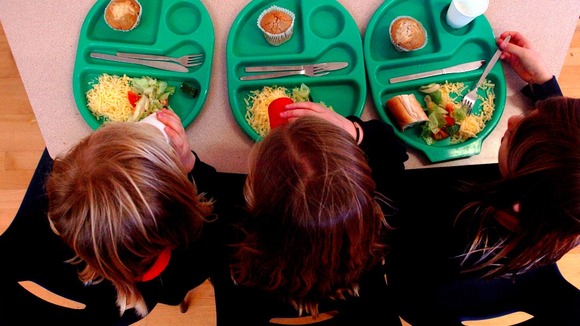 The health charity found the majority of 11-16 year olds (52%) believe carbohydrate provides more energy than either fat or protein when fat has more calories.
Children were found to be confused about what went into their five-a-day; more than a fifth of 11-14 year olds and 16% of 14-16-year-olds believe that frozen fruit and vegetables do not count.
One quarter of 11-14 year olds and a fifth of 14-16-year-olds did not think that canned fruit and vegetables count.
However, 85.5% of children aged between 5-16-years-old did know they were supposed to consume five portions of fruit and vegetables every day.