British and American veterans have gathered at Portsmouth's naval dockyards to commemorate the 70th anniversary of the D-Day landings.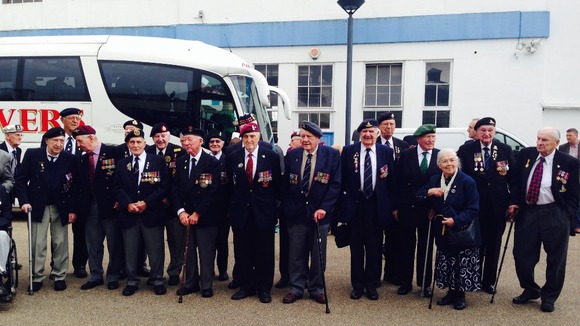 Fifty British and 30 US veterans returned to the historic dockyard where the D-Day boats moored, including the MTB-102 vessel that carried Churchill and General Eisenhower on a review of the armada assembled for the invasion.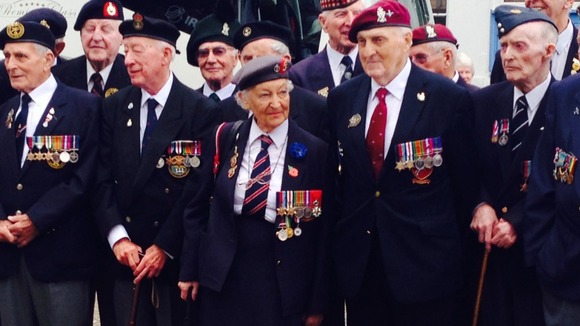 This afternoon the veterans will visit Southwick House, the mansion where the D-Day invasions were secretly planned, and will view the massive D-Day map on display.
Watch: D-Day veteran: 'The world would be a different place'