French President Francois Hollande has mingled with history enthusiasts wearing US World War 2 uniforms to commemorate the events that led to the D-Day invasion on the Normandy coast.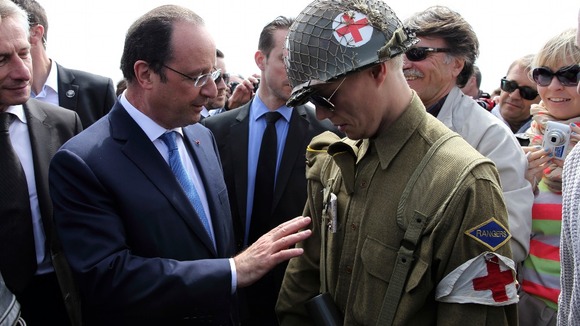 The landings, which began 70-years-ago on June 6, was the largest airborne and amphibious assault in military history.
It was there that thousands of troops came ashore from the Channel to help turn the tide of war into an eventual victory against Hitler's Germany.