Rolf Harris's daughter Bindi Nicholls described how she and one of her father's alleged victims were "absolute bestest friends" as children.
She said the pair "literally were stuck together like glue" when they went on holiday together.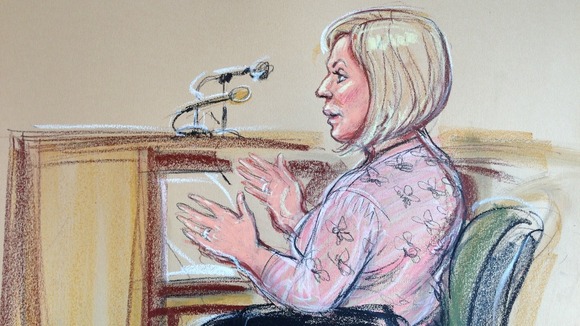 The court heard that the first alleged victim, who has accused Harris of seven counts of indecent assault, claims she was first assaulted by Harris in her hotel room during that holiday, and claims he assaulted her as he wrapped a towel around her on the beach.
Mrs Nicholls said he friend was "incredibly independent" and there was "no way" anyone would dry her down. She said:
"You put towels round people who are little when they come out of the water.
It would be strange, really odd, my dad wouldn't do that anyway. I can't see that happening, not at all."
"My dad doesn't like going on the beach anyway, so I can't imagine him even being on the beach. He hates sunbathing."