Spain's King Juan Carlos said he is abdicating to "ensure stability" in the country.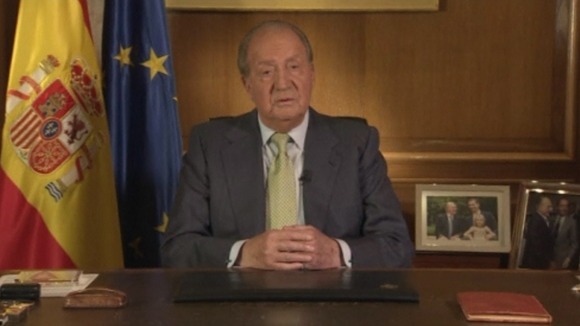 In a televised statement, he said: "My son [Crown Prince] Felipe, who is the heir to the throne, is the incarnation of stability.
"When I turned 76 in January, I decided it was the moment to prepare passing the baton to someone who can ensure stability".
He ended the broadcast with the words: "I will always hold Spain in the depths of my heart".