The leader of the Scottish Conservatives will today set out her party's plans to give Holyrood more tax-raising powers if the 'No' campaign wins this year's independence referendum.
Ruth Davidson, who will be speaking in Glasgow later, has said she favours giving the Scottish government power over raising all Scotland's income tax.
This would mean 40% of Scottish tax revenue being raised from Edinburgh, rather than by the British government in Westminster.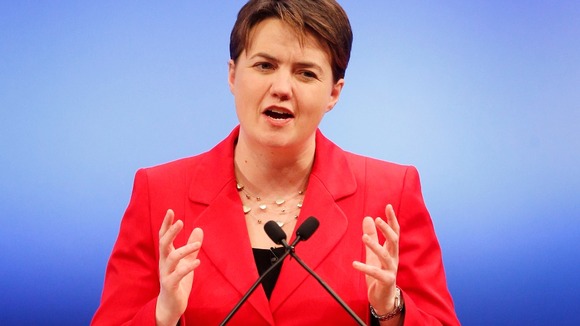 Writing in Scotland on Sunday yesterday, Ms Davidson said: "We cannot continue with a pocket-money parliament which gets its allowance from Westminster and then spends it as it pleases.
"We must move to a new system that brings real accountability to Scotland's politics."