The Syrian president - Bashar al-Assad - has cast his vote in a controversial presidential election, which he is widely expected to win.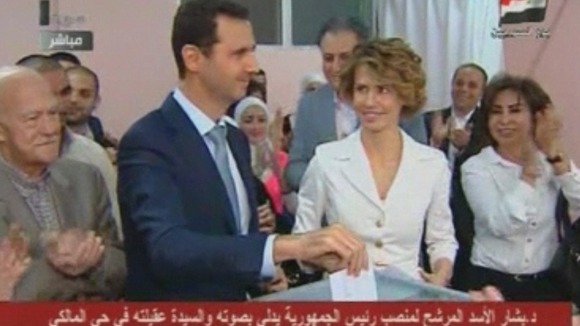 The balloting, Syria's first multi-candidate election in more than 40 years, comes as a devastating, three-year civil war that activists say has killed more than 160,000 people, about a third of them civilians, rages on.
The opposition and government critics have condemned the vote as a sham. Syria's two main internal opposition groups are boycotting the vote while many activists around the country refer to it as "blood elections".