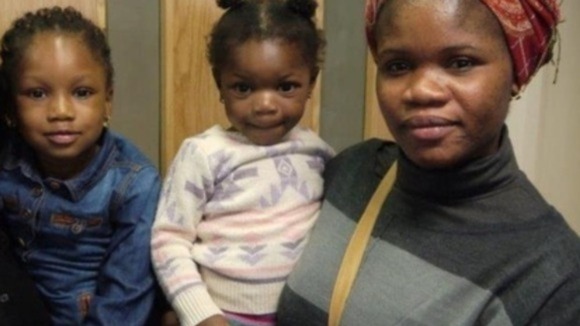 A mother who fears her two daughters will be subjected to female genital mutilation in her native Nigeria has been told she will be deported tonight.
Afusat Saliu, 31, and her two daughters Bassy, four, and Rashidat, two, were seized by officials on Wednesday and were due to be flown to Lagos but were given an overnight reprieve.
Human rights activists representing Ms Saliu said that she was expected to be deported with her daughters at 7pm from Heathrow airport.