A wreath-laying ceremony has taken place on board a ship headed for Normandy as commemorations of the D-Day landings continue.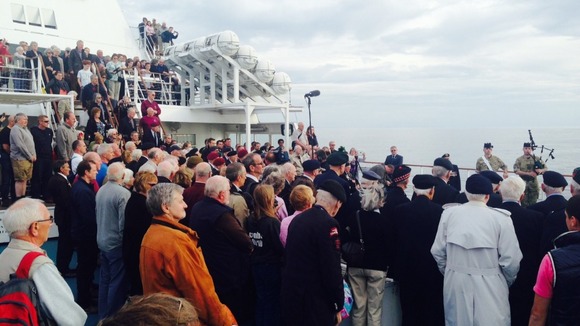 Hundreds, including many veterans of the battles, gathered on deck for the ceremony, which has taken place at sea just off the Normandy beaches where thousands lost their lives.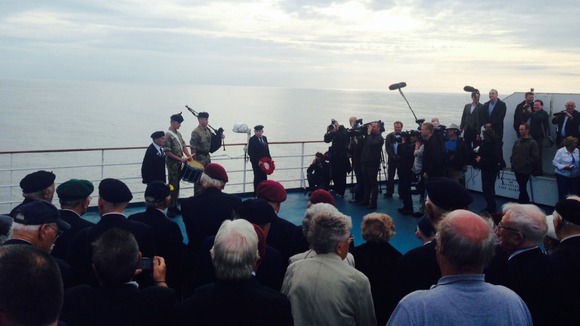 The ship will soon arrive in France, where several days of high-profile events are due to take place to recall the largest seaborne invasion in history.